Selvaggio Blu, logistics and transportation
If you are experienced trekkers, you\'ve studied the maps and carefully prepared the trek, you feel ready to hike the Selvaggio Blu in total autonomy, you can count on us for logistical support.
We\'ll transport your camping equipment and heavy luggage, deliver your meals, we\'ll be constantly at your disposal if you have doubts about the trail.
Most important: we\'ll pick up your garbage daily!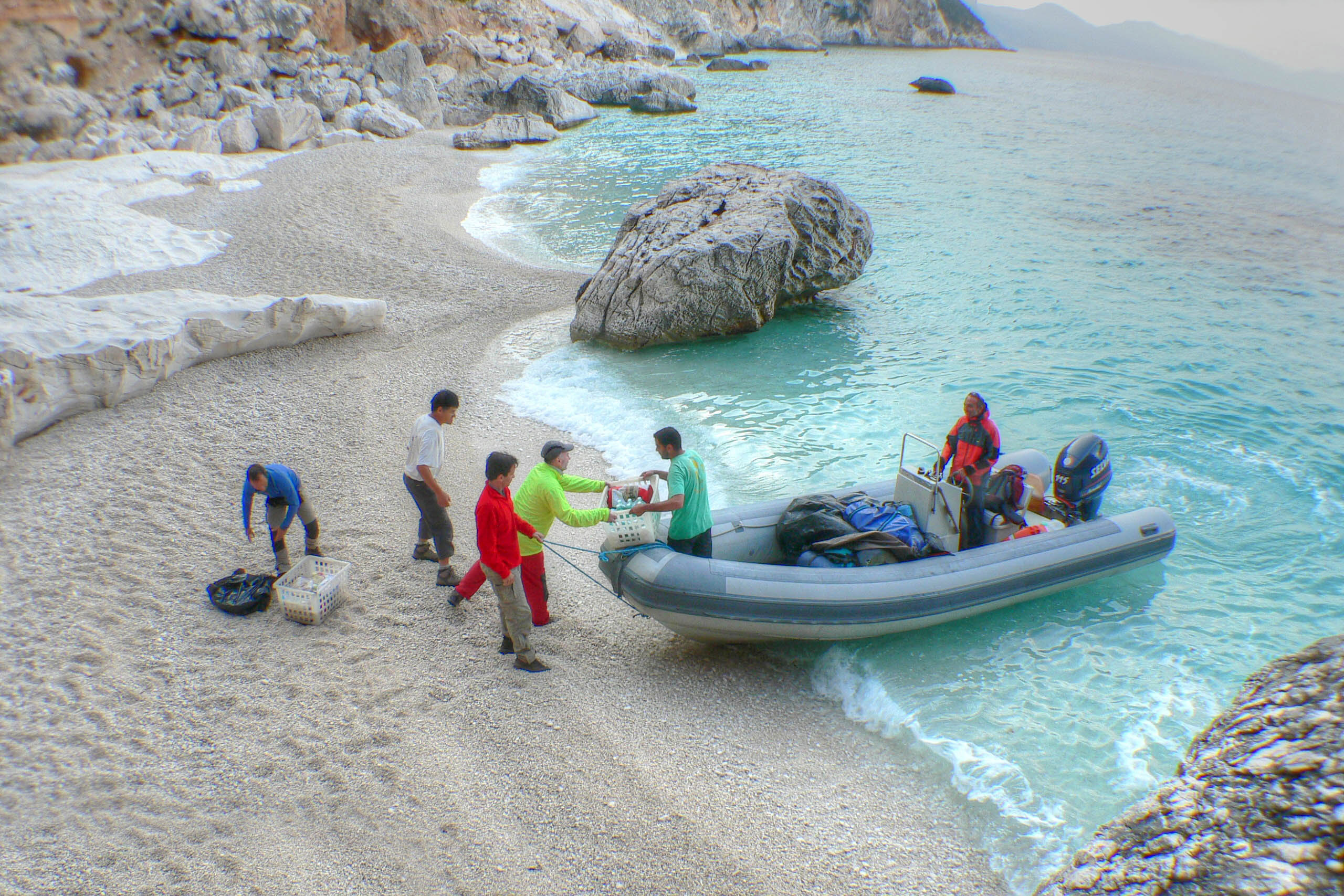 There are basically two options
We have standard packages that follow the most famous itinerary but we\'ll be happy to make a specific offer for every hiker/group\'s needs.
Possiamo effettuare anche solamente uno o qualche rifornimento. Scriveteci il vostro programma e vi invieremo un preventivo su misura!
There\'s no need to book the whole package if you need only a few drop-offs!
DAILY DROPPING-OFF (one daily passage)

Every day our staff will deliver food and supplies you previously packed. Your packages stay the whole week in our Explorando Supramonte office at the Marina of Santa Maria Navarrese and are delivered in the evening when the group arrives to the end of the stage.
BAGGAGE TRANSFER and SUPPLIES DROPPING OFF (two daily passages)
The right choice for those who don\'t want to walk with all the equipment on the back. With this service our staff will drop off heavy baggage in the evening and pick it up the next morning.